Tel Aviv in India
To celebrate the establishment of diplomatic ties between Israel and India thirty years ago, the Israeli Consulate General in Mumbai organized an exhibition with the support of Bauhaus Center Tel Aviv; Sir JJ College of Architecture, Mumbai; and Art Deco Mumbai. The exhibition Mumbai–Tel Aviv: Architecture Moderne debuted in June at the JJ College of Architecture in Mumbai, and will open on November 3, 2022 at the Bauhaus Center Tel Aviv.
In the 1930s, a new architectural development occurred both in Tel Aviv and Mumbai: the city's urban appearance transformed into a new, modernist weave—with neatly laid out plots, uniform footprints, and building heights, punctuated by the façades of new building typologies that dominated the skyline.
This exhibition is a way of acknowledging the sorority of cities who shared similar architectural styles—Art Deco in Mumbai and the Bauhaus Style in Tel Aviv—as evident in cinemas, residential buildings, houses of worship, and other building types in the two cities.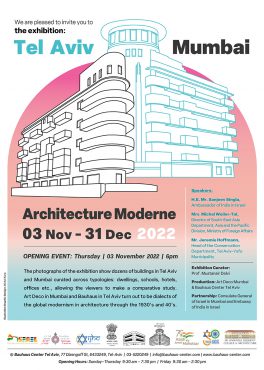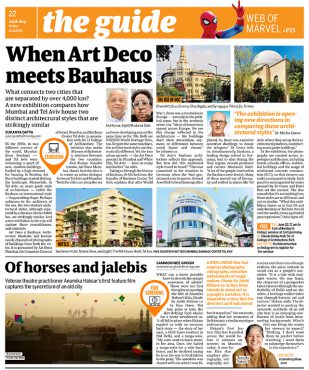 "The Guide" section of Mumbai's Mid-Day covering the exhibition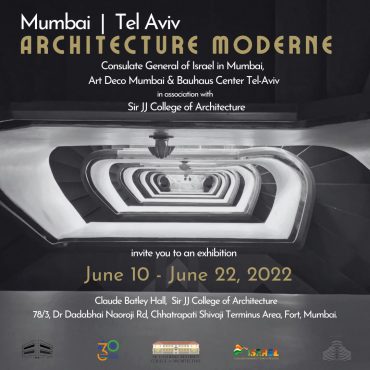 Mumbai–Tel Aviv: Architecture Moderne, opening November 3rd at the Bauhaus Center Tel Aviv Gallery