Tel-Aviv White City Bauhaus Tour
Our center specializes in walking tours of Tel-Aviv's White City Bauhaus Architecture. Our White City Tour is a true classic and a must for every visitor.
In the past 20 years ten-thousands of people have enjoyed our tours. Licensed guides and experts will lead you to explore the city's most worthy gems. The White City Tour is offered in a variety of languages (see below).
Tel Aviv Bauhaus Tour Details
Our classic Bauhaus Tour will take you to the White City's most prominent Bauhaus (International Style) buildings, built during the 1930's and the 1940's. We shall argue that the functional Bauhaus architecture not only created well-designed objects, but also a cohesive urban landscape unparalleled in the world.


We are the only Authorized Bauhaus Architecture Tour Operator
Classic Bauhaus Tour – Fridays & Sundays 10am
Our classic Bauhaus Tour in English starts every Friday and Sunday at 10:00 am at the Bauhaus Center at Dizengoff Street 77. Participants are requested to arrive at 9:45 to purchase tickets. The tour includes an introductory movie. We provide stereo headsets connected to your guide's microphone. The tour lasts approximately 2 hours and it is held in English. Registration is needed, scroll down for more information.
When: Fridays & Sundays
Duration: 2 hours
Includes: Introductory movie
Languages: English*
Cost: 90 NIS per person
* Please sign up with the form below.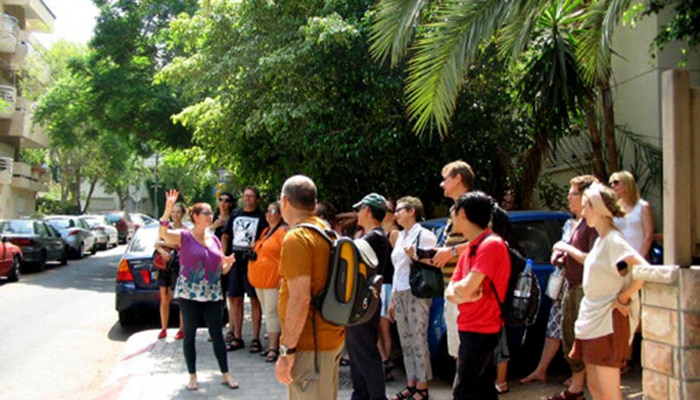 Audio-guide, Audio-guide for Professionals – 6 days/week
Our popular audio guide is available in 7 languages and can be picked up at the center during opening hours. The tour will start with the introductory movie every 30 minutes from 10AM on. It is available also in an extended version suitable for professionals (i.e. Architects) and anyone with a high interest in Bauhaus architecture. This extended version contains the same stops as the regular tour, offering extended and more in-depth explanations. Visit us at the Bauhaus Center next to the iconic Dizengoff Square and we will be happy to assist you. We recommend to register also for the self-guided tour indicating day and time you would like to tour.

When: 6 days/week (Summer: 10am – 5pm; Winter: 10am – 3pm)
The tour starts every 30 minutes, starting from 10am
Duration regular tour: 1.5 hours
Duration professional tour: 2 hours
Includes: Introductory movie & complimentary map
Languages: Chinese, English, French, German, Hebrew, Russian, Spanish
Regular Audio-Guide: 90 NIS per person
Professional Audio-Guide: 110 NIS per person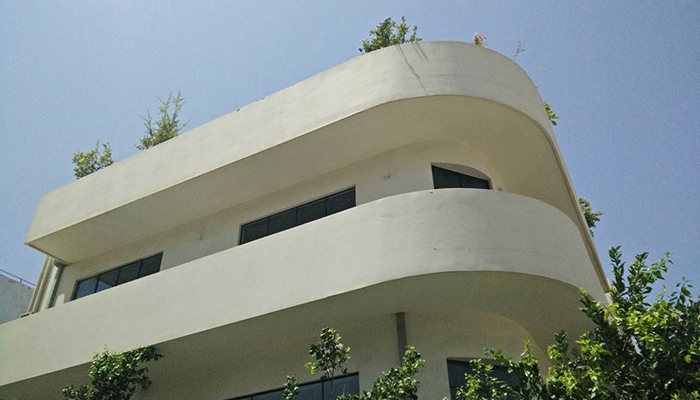 Private Tours
Private tours and tours for groups can be arranged upon request. Please contact us to arrange all details.

When: by request
Duration: 2 hours or by request
Includes: Introductory movie & complimentary map
Languages: English, French, German, Hebrew, Russian
Cost: Please contact us to discuss details and availability
Family Tour
The perfect gift for the whole family.
Please contact us!
Get Tour Dates!
Warm Words From People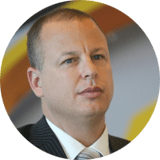 "In the name of the company's board, I would like to thank you for the insightful tour of Tel Aviv's urban landscape. You helped us in making the president of Lufthansa's visit to Israel an exciting event, highly memorable…" — Ofer Kisch, General Director, Lufthansa Israel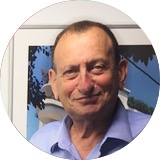 "Congratulations to your new location! You are the ideal citizens: working in favor of the municipality and not asking for any salary. I will guarantee for further cooperation between us." — Ron Huldai, Mayor of Tel Aviv (since 1998)
"Thank you for the time, the personal treatment and the professional knowledge you shared with us. I'm sure the insights and the experience the students gained will have contribute to them greatly…" — Mali Alon, Head of Graphic Design studies, Tiltan Academy for Design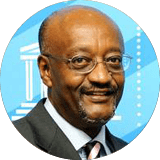 "I would like to express my deepest gratitude and appreciation for the Tel Aviv White City guided tour provided to Deputy Director-General of UNESCO, Mr. Engida, on 5 March, 2014. The area we toured is part of a UNESCO world heritage site (declared 2003) and it was important that Mr. Engida experienced a site that is a vibrant and lively city center as well as a World Heritage Site. You've given a wonderful tour which left a lasting impression on Mr. Engida and his wife, and for that I remain heartly thankful." — Dr. Dalit Atrakchi, Secretary-General, Israel National Commission for UNESCO
More Tours in Israel
The center also conducts private tours to other neighborhoods in Tel Aviv and to other World Heritage Sites in the country: Jerusalem, Acre and Massada. Are you interested in our other tours too? Please take a look at the short descriptions and contact us for more info!



Jaffa Walking Tour

One of the oldest settlements along the Eastern Mediterranean. Pharaoh Thutmose conquered the town which is mentioned in the Bible. Later, the Crusaders used its port. Starting 1291 Jaffa was ruled for centuries by Mamlukes and Ottomans, until 1917, when the British general Edmund Allenby led the Egyptian Expeditionary Force to conquer the city. In 1950, Jaffa was incorporated into the Tel Aviv municipality.

Interested in this tour? Be in touch!
info@bauhaus-center.com

Neveh Tzedek, Tel Aviv

This is the first Jewish neighborhood built outside of Jaffa and the tour brings us back to the first days of Tel Aviv. By the end of the 1980s, efforts began to renovate and preserve Neve Tzedek's century-old structures. New establishments were housed in old buildings, most notably the Suzanne Dellal Dance and Theater Center and the Nachum Gutman Museum, located in the artist's home. This gentrification led to Neveh Tzedek's rebirth as a fashionable and popular upmarket neighborhood. Its main streets are lined once again with artists' studios, including the ceramics studio of Samy D., alongside trendy cafés and bars, boutique hotels and shops selling hand-made goods to wealthy Israelis and tourists.

Interested in this tour? Be in touch!
info@bauhaus-center.com

Sarona, Tel Aviv, Guided Tour

Sarona is a newly renovated complex in the heart of Tel Aviv, originally a German Templar Colony, the site sits at the heart of what is a new central business district of the city. The German Sarona was established over 140 years ago by German Templars, Christians who headed to the Holy Land and created a 'colony' similar to those elsewhere across Israel characterized by modern achievements like the first electrical oil press in the country etc. In 1930's a number of the Templars became engaged in activities with the Nazi Party. The British, who controlled the land at the time, declared the German Templars 'enemy nationals' following the outbreak of World War 2, and the Templars were exiled to Germany and Australia. The Templar Colony, established before even the first construction of Tel Aviv took place, became in the last years an impressive leisure and commerce destination.

Interested in this tour? Be in touch!
info@bauhaus-center.com

Lev Hair, Tel Aviv

The neighborhood Lev Hair (Heart Of The City) was established during the 1920s and 1930s and demonstrates the Zionist ideals of these days. Landlords realized their dreams in so called "dream buildings" pagodas, Moslem architecture as well as European classicism characterize the "heart of the city".

Interested in this tour? Be in touch!

info@bauhaus-center.com

Jerusalem Tour

The holy city to three religions has been a place of attraction for thousands of years. It has been destroyed and reconstructed by different empires, with different ideas about what the city should be. As a result, the city of Jerusalem is a confusing mosaic of religious shrines, historic sites and cultural monuments. Our unique tour to the Old City of Jerusalem takes us to the famous and well known sites of Jerusalem, as well as to hidden gems.

Interested in this tour? Be in touch!

info@bauhaus-center.com




Acco Guided Tour

Akko, Acre (World Heritage Site). Akko has been known since biblical times. In 1104 it fell into Crusaders hands and became the economic center of the Crusader Kingdom in the Holy Land for the next 200 years. The impressive fortresses the Crusaders erected are evidence of a notable era — today the Crusader city lies under the present old town, which was built in the 18th century.

Interested in this tour? Be in touch!

info@bauhaus-center.com




Massada Day Trip & Tour

Massada (World Heritage Site). The uniqueness of Massada is due to discoveries from the time of King Herod. He ruled the land 2000 years ago. Herod had many enemies; he decided to build a fortress for himself and his family on Massada—an isolated location in the Judean Desert. For this purpose he built casemate walls around the entire fortress, two castles, food warehouses, a water collection pool, baths etc. On Massada the drama during the Great Jewish Revolt against the Romans took place.

Interested in this tour? Be in touch!

info@bauhaus-center.com