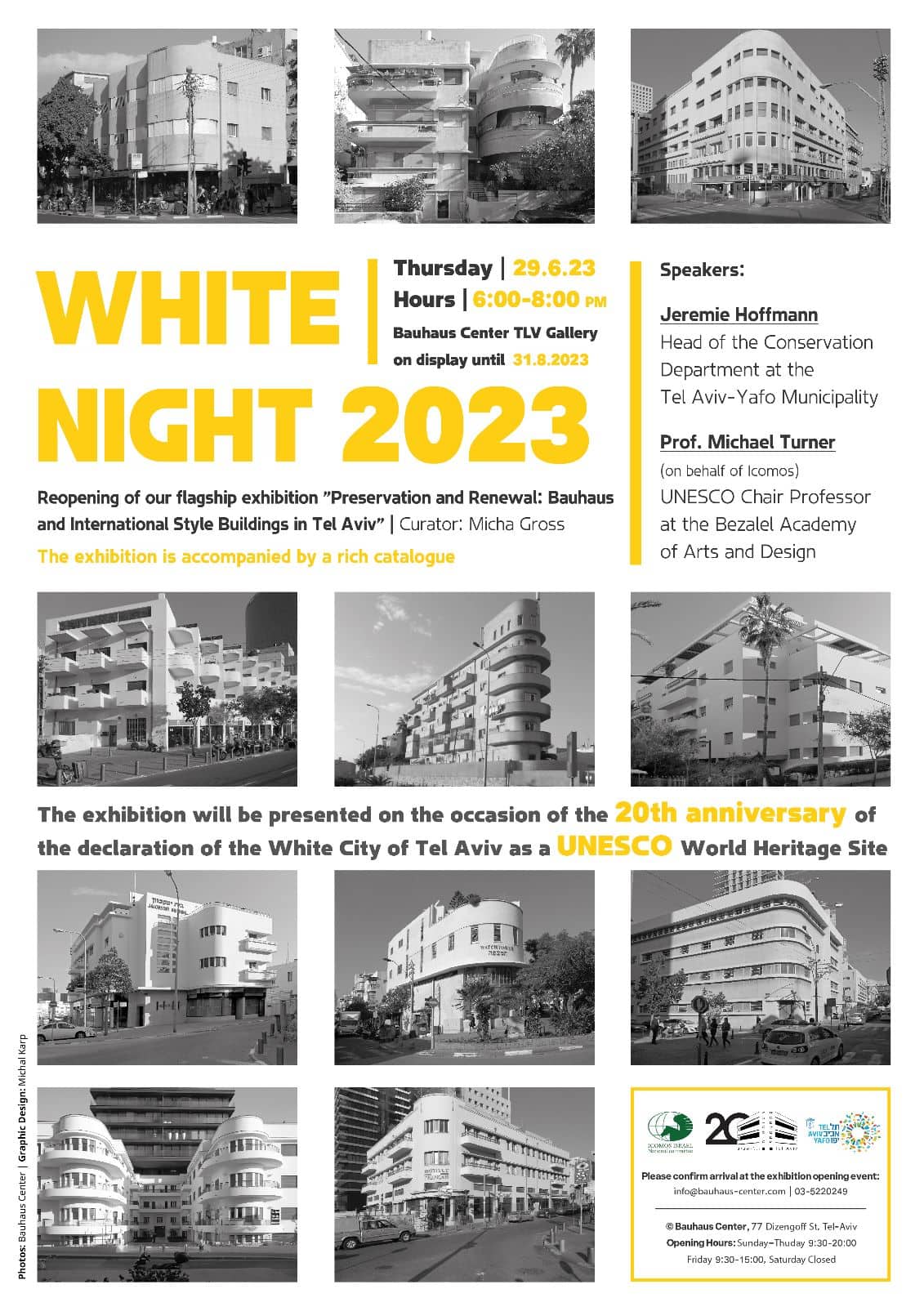 Showing Now | White Night 2023 at Bauhaus Center Tel Aviv!
White Night 2023 !
On the occasion of the 20th anniversary of the declaration of the White City of Tel Aviv as a UNESCO World Heritage Site, we are pleased to invite you to the reopening of our flagship exhibition:
Preservation and renewal: Bauhaus buildings and the international style in Tel Aviv | Curator: Micah Gross
The exhibition will open on Thursday, 29.6.23 at 18:00-20:00
As part of the White Night celebrations in the city.Speaker:
Jeremie Hoffmann, head of the conservation department at the Tel Aviv-Yafo municipality.
The exhibition is accompanied by a rich catalog.
*The exhibition will be shown until August 31, 2023.
Free entry, See you there!
Please confirm your participation for the opening event:
By email: info@bauhaus-center.com
By phone: 03-5220249