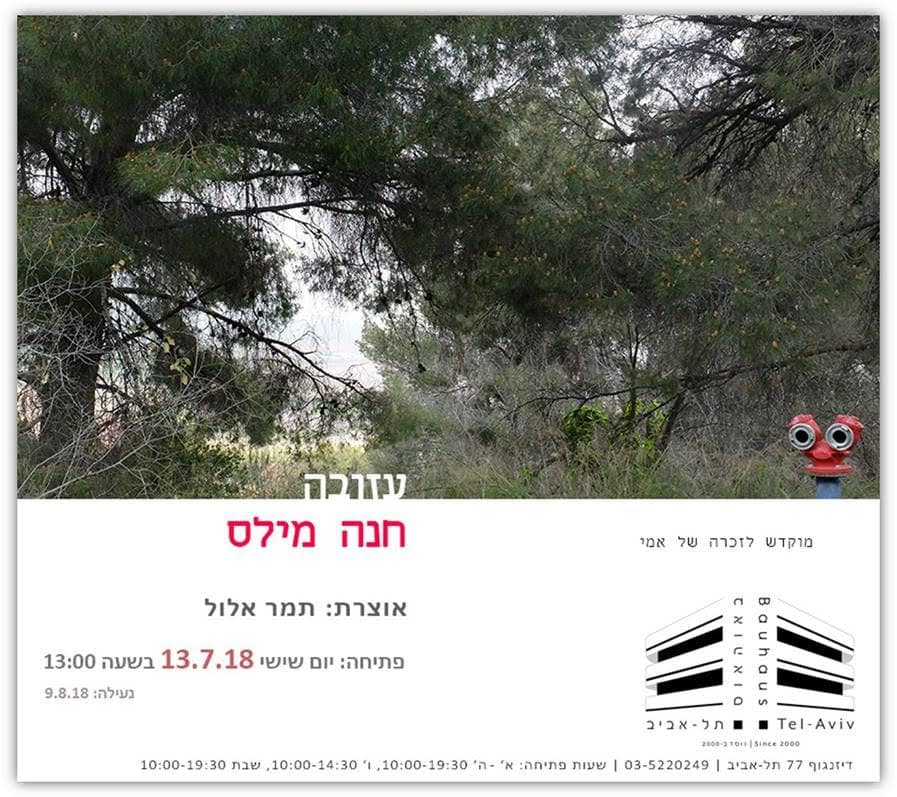 Discarded – Photography by Chana Mills
DISCARDED
Curator: Tamar Eloul
A movement of roving and lingering draws us into an experience in which temporariness and obsolescence conjure up a face.  Chana Mills' gaze roves within the landscape and halts whenever she identifies an image.  This moment of lingering is communicated to the spectator by means of the camera. The act of observing and photographing removes this debris of humanity from its anonymity and brings it back to life. Or perhaps, those eyes that Chana finds are actually looking at her, accompanying her, protecting her and affirming her existence?
The exhibition raises another question: does the gaze recognize the similarity or create it? Does the mind tend to search for the familiar and the similar, or does it give what it observes a human form, dress it in its own image? Or perhaps everything contains a live, human part?
After Chana's parents immigrated to Israel, her father was forced to earn his living by collecting scrap. As a child, Chana was ashamed of her father's occupation. Today she is collecting these odds and ends with her camera and creating with them. Mutuality and a shared fate connect Chana to them. Through the discarded items of humanity Chana is telling us something about the human condition, about the gaze, about the search for the similar.
Translated from Hebrew by Haya Naor