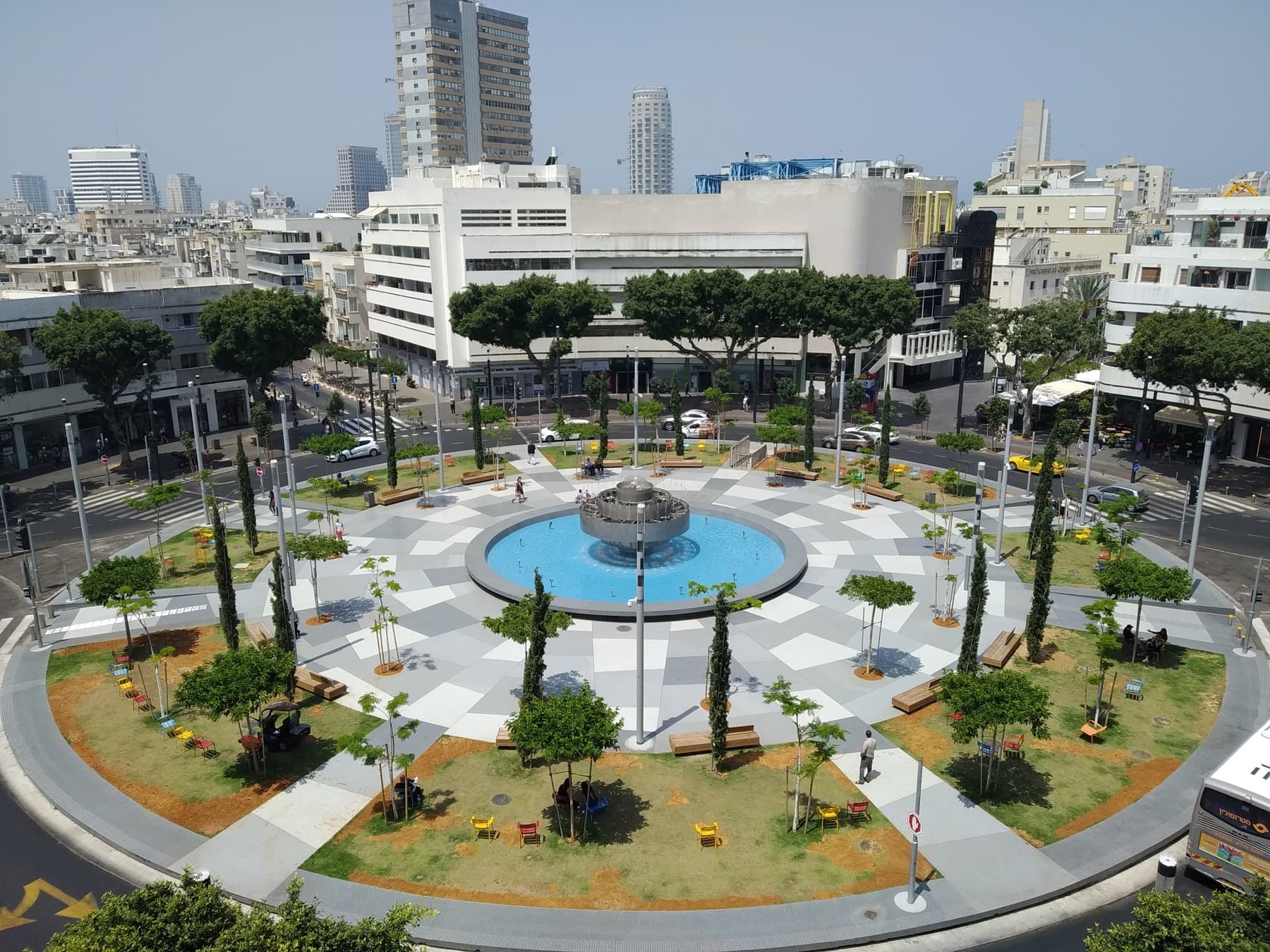 Dizengoff Circle
Just in time for the 100th anniversary of the Bauhaus School, the city of Tel Aviv has successfully completed the restoration of Dizengoff Circus, designed by architect Genia Averbuch — likely the world's only "Bauhaus Piazza" — to its original design. Regarded as the traditional center of the White City, it is striking for its simple design: a round space, surrounded by nearly identical buildings, featuring curvilinear horizontal slit balconies. The simple, elegant architectural language of this circle makes it a paradigm of local modernist architecture.
Dizengoff Square was inaugurated in 1938. Over the years it underwent many changes, but continued to play a central role in the 'White City'. In addition to its architectural importance, it was the center of vibrant social life that shaped the unique character of Tel Aviv. In 2016, the Tel Aviv-Jaffa Municipality decided to renovate the square and restore it to its original design, by the landscape architecture firm "Moria Sekely".
The exhibition reviews the history of Dizengoff Square and celebrates its renewal. The exhibition consists of b/w and color photos, sketches and original vintage items (on display from June – Oct 2019 in the Bauhaus Center, Dizengoff St 77, Tel Aviv).
Text: Harrison Goldman
Graphic Design: Michal Karp
Exhibition Design: Michal Karp
Curator and Producer: Alisa Veksler
Bauhaus Center Architecture Exhibitions for Rent
This exhibition is available for rent in several languages with its catalogue. For more information about available exhibitions for rent don't hesitate to get in touch with us.