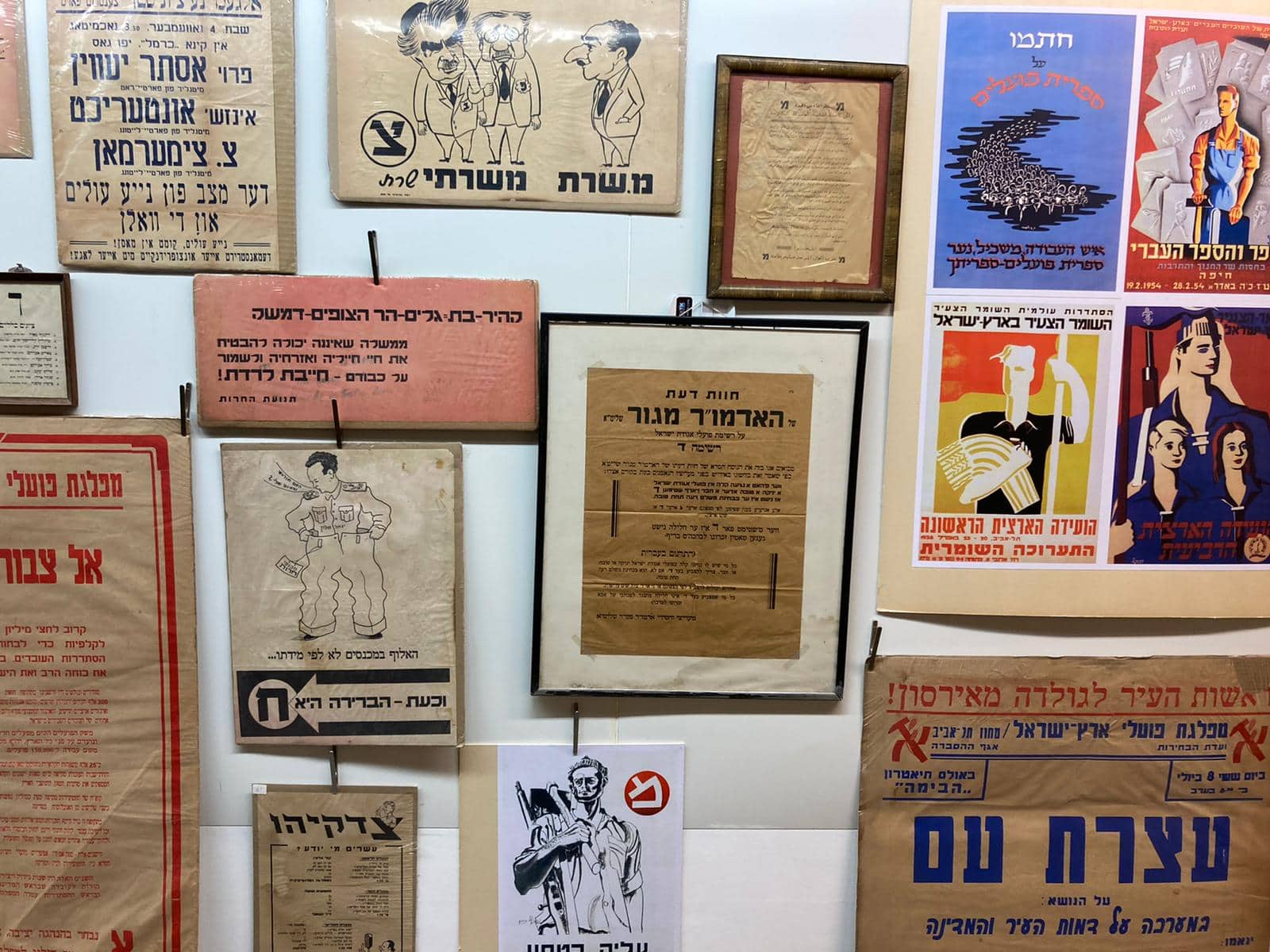 Elections: Political Posters From The 1950s
The exhibition features political posters from the 1950s. During these years there was no television in Israel nor Twitter, Facebook or Instagram and the political parties publish their messages on posters.
Many of the new immigrants during this period did not yet speak Hebrew. For this reason, the poster desing had a great importance.
(Posters from collections of Yad Yaari, Givat Haviva and Dani Schlesinger, Tel Aviv).
Find a wide selection of Israeli Posters also in our shop. A limited number of posters is available also in our online shop (click here).