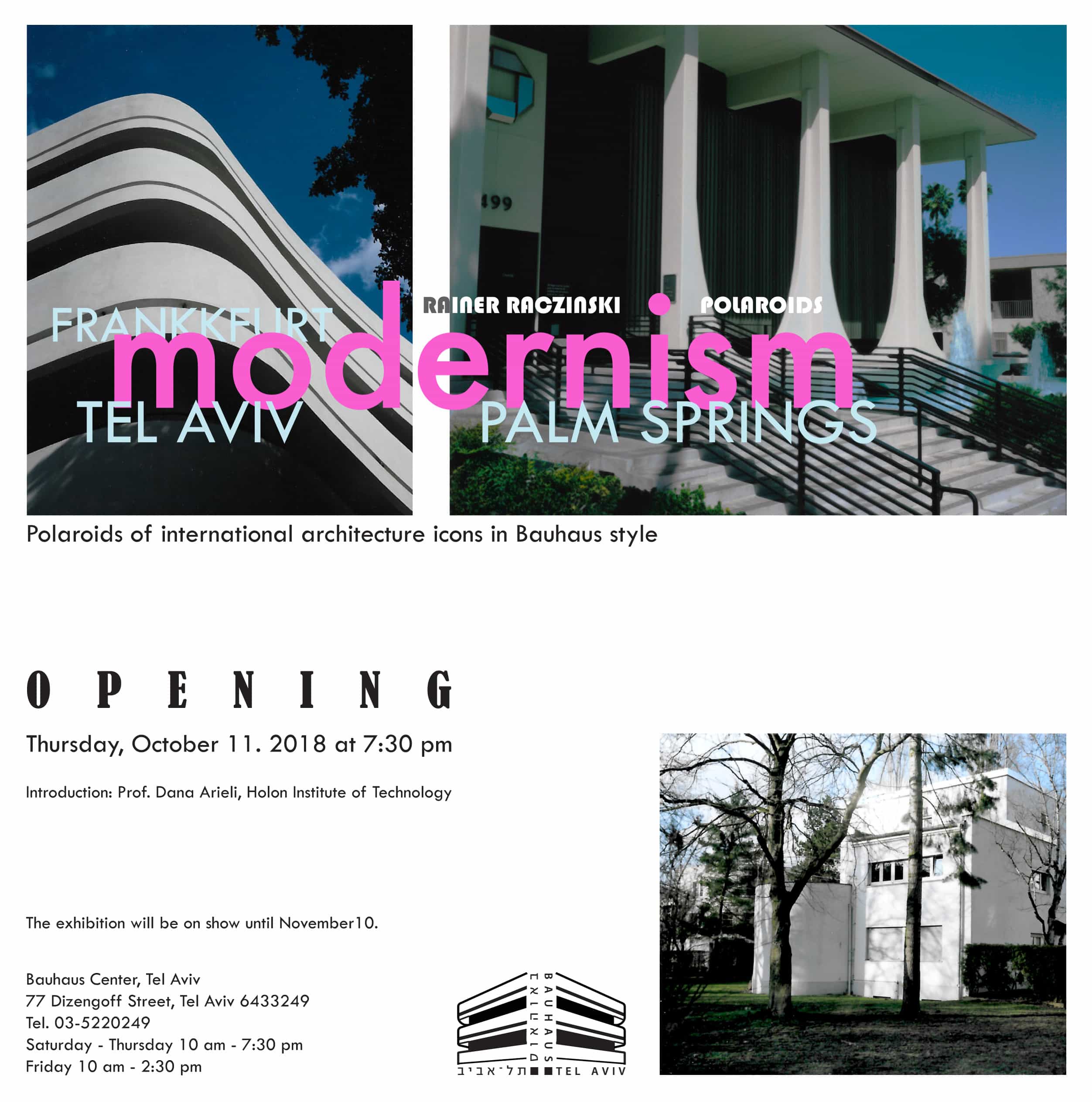 International Style: Frankfurt, Tel Aviv, Palm Springs. Polaroid.
The photographer Rainer Raczinski presents modernism through the lens of its Polaroid instant picture camera in this exhibition in the Bauhaus Center Tel Aviv.
Rainer Raczinski's Polaroids show urban landscapes. By using the Instant Camera, unique pictures are produced, based on the human visual perception. The photographer travels between three different locations – Los Angeles, Tel Aviv and Frankfurt.
Frankfurt was an important site of the early modernism, whereas Los Angeles and Tel Aviv represent the later modernism. Many of the architects designing Tel Aviv and Los Angeles where of Jewish origin, trained either at the Bauhaus school itself or by teachers who taught at this institution.
The presented photographs allow the viewer to experience similarity and fundamental differences between the three cities. One can see how decorations and functional features communicate in the same language in spite of the distances between the countries and the continents.
Opening event: Thursday, 11.10.2018, 19:00.
Bauhaus Center Tel Aviv, 77 Dizengoff st. Tel Aviv