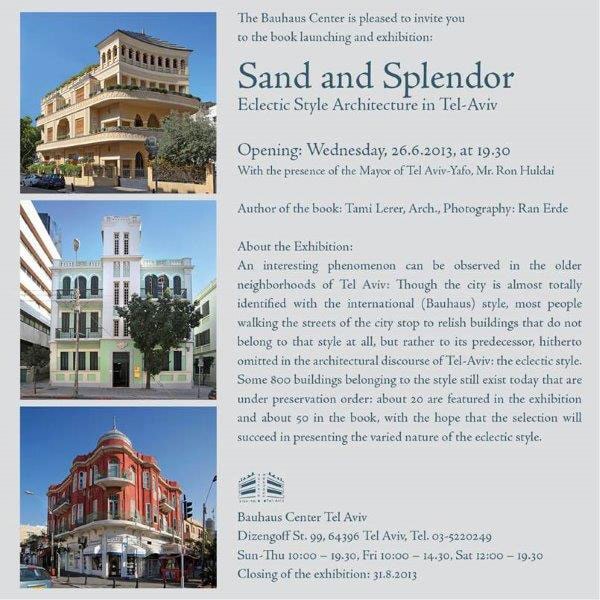 Sand And Splendor. Eclectic Style Architecture In Tel-Aviv.
An interesting phenomenon can be observed in the older neighborhoods of Tel Aviv: Though the city is almost totally identified with the international (Bauhaus) style, most people Postfac walking the streets of the city stop to relish buildings that do not belong to that style at all, but rather to its predecessor, hitherto omitted in the architectural discourse of Tel-Aviv: the eclectic style.
Some 800 buildings belonging to the style still exist today that are under preservation order: about 20 are featured in the exhibition and about 20 in the book, with the hope that the selection will succeed in presenting the varied nature of the eclectic style.
Author of the book catalogue: Architect Tami Lerer
Photography by Ran Erde
Opens: Wednesday, 26.06.2013
The exhibition will be shown until 31.08.2013
Bauhaus Center Architecture Exhibitions for Rent
This exhibition is available for rent with its catalogue. For more information about available exhibitions for rent don't hesitate to get in touch with us.