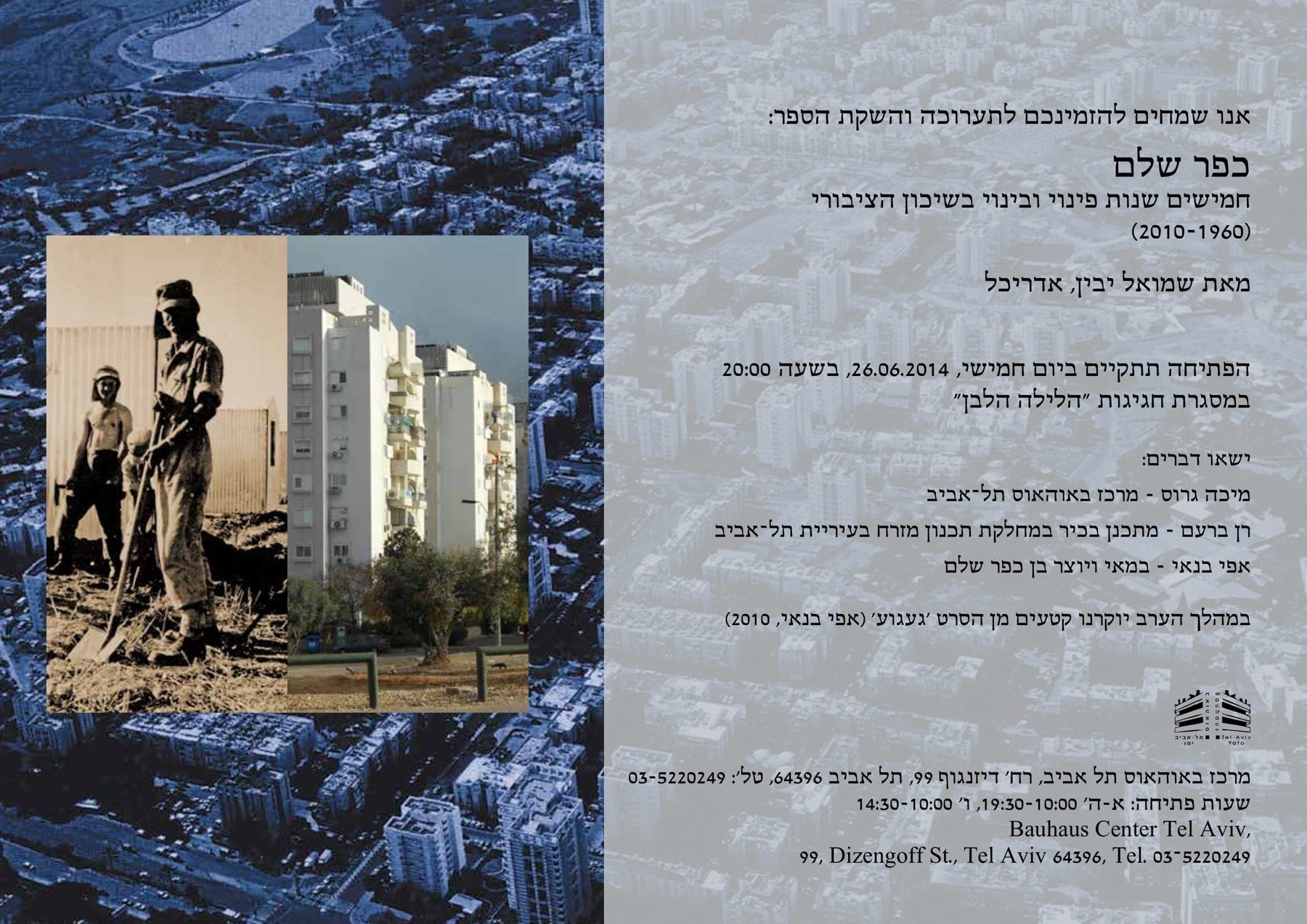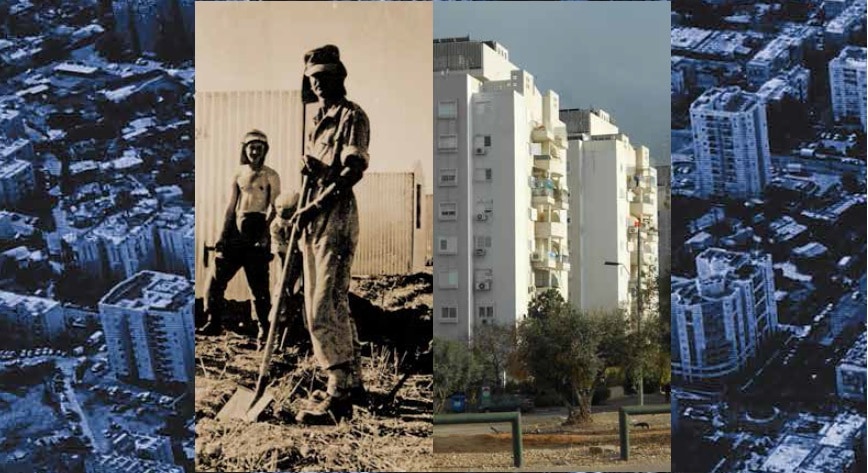 The Story Of Kfar Shalem – Shmuel Yavin, Arch.
50 Years Of Gentrification In Public Housing (1960-2010)
After the war of independence, Tel Aviv – Jaffa was granted a portion of the abandoned properties including an area in the south-east corner of the city, leading to one of the biggest gentrification projects in the country on the 1570 dunam plot named "Kfar Shalem".
The entire story of Kfar Shalem can be viewed through the village's spaces: statutory and communal planning, detached homes to high-risers, all this while dealing with the tough question of eviction for the purpose of creating new construction and addressing new needs.
Opening and lecture: Thursday, June 26 2014
The exhibition will be shown until Friday, July 12 2014